Confcall Safe Lace Shawl¶
This bottom-up knitted triangular shawl uses one of the easiest repeats (k2t yo) and just one marker to form a lace pattern which can be worked in those situations where one can't give full attention to the work.
As a simple triangle, it can be as small or as big as desired, and it can be declared complete at almost any time, whether your're low on yarn or just getting bored with it.
It's probably also a good first lace project for relative knitting beginners, especially with yarn that is sock-weight or bulkier, or as the first lace project with very thin or otherwise demanding yarn.
This is a work in progress, and more pictures (including one of a finished shawl) will be added later on.
Materials¶
Yarn¶
The classic choice for this would of course be lace-weight or fingering yarn, but sport or DK weight worked with bulky needles may also be fun.
Needles¶
A pair of long straight needles (for smaller shawls) or a circular (for any size of shawl), in a size significantly bigger than the yarn.
Directions¶
The shawl is worked from the bottom up, with a garter stitch border 3 sts wide, a center column that alternates between 1 and 3 garter stitches and two sections of yo/k2t lace, each starting and ending with a yo to increase two stitches on each right side.
Long tail cast on 3 sts and start working the point of the border:
You now have 7 sts: place a marker before the center stitch and start working the lace part:
and then repeat the following lines until the shawl is as long as you'd like, or until you're low on yarn: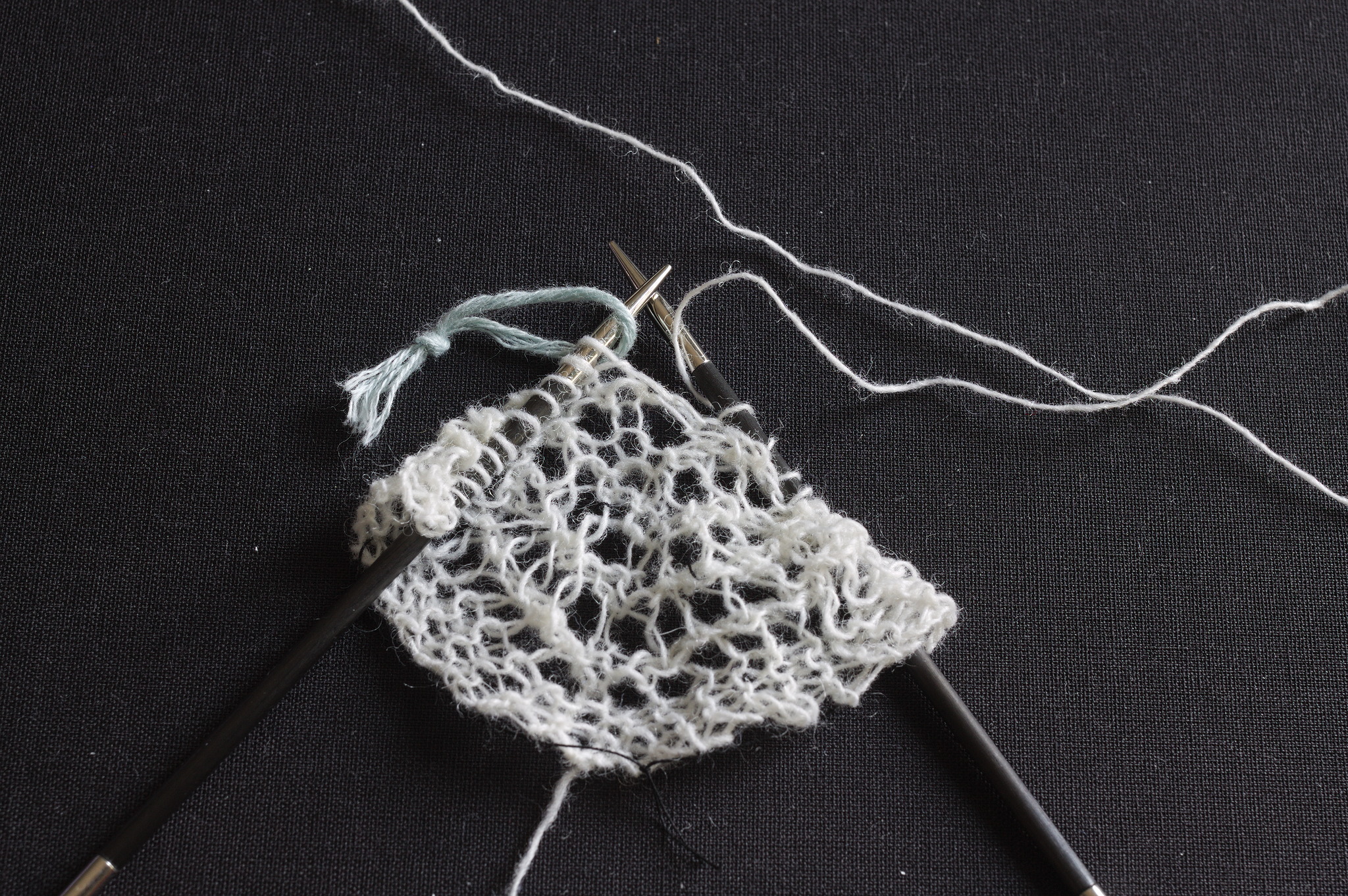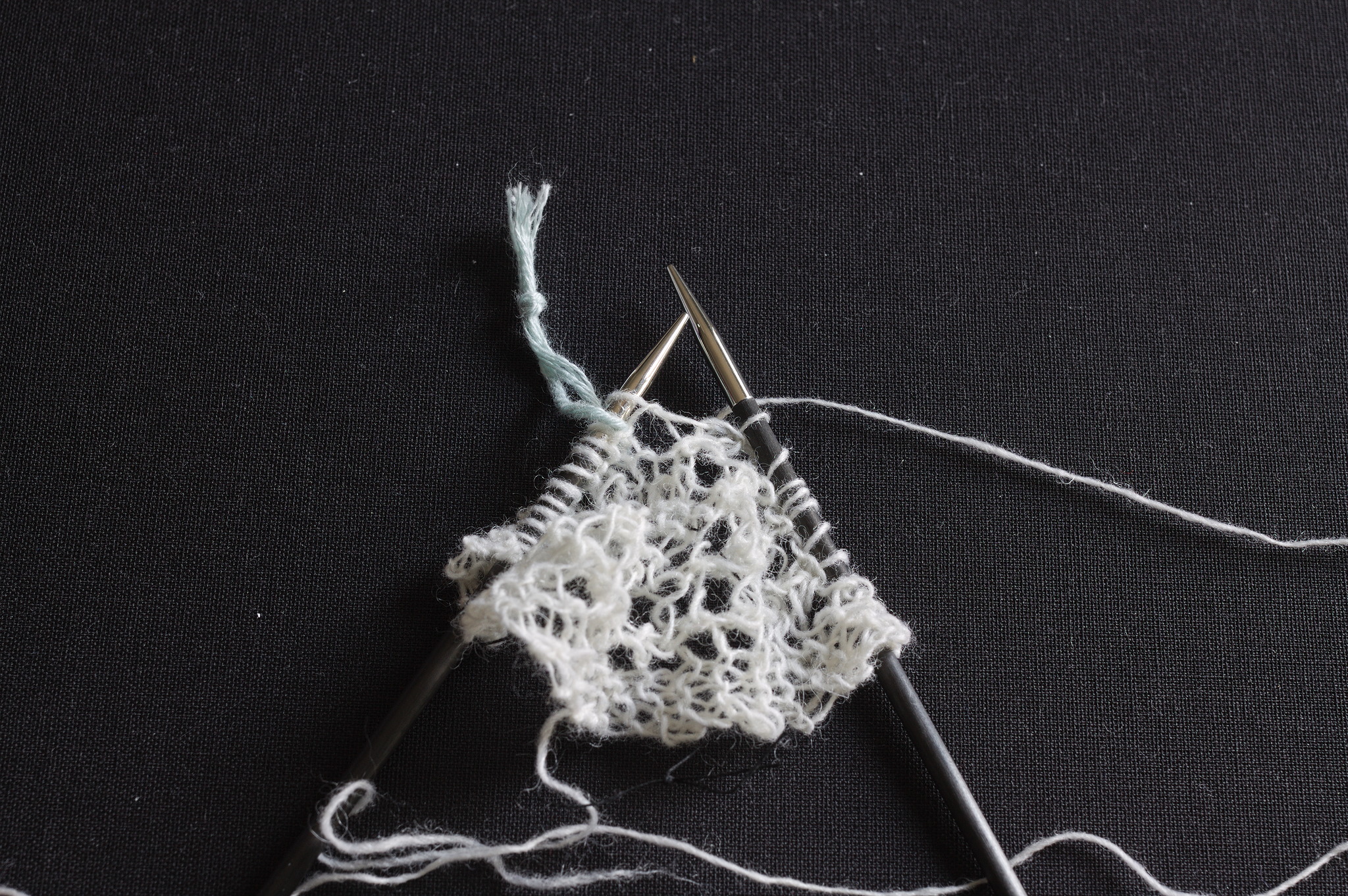 finally, add 5 lines of garter stitch border to the top of the shawl:
Bind off.
Block the shawl in a triangular shape.
Gallery¶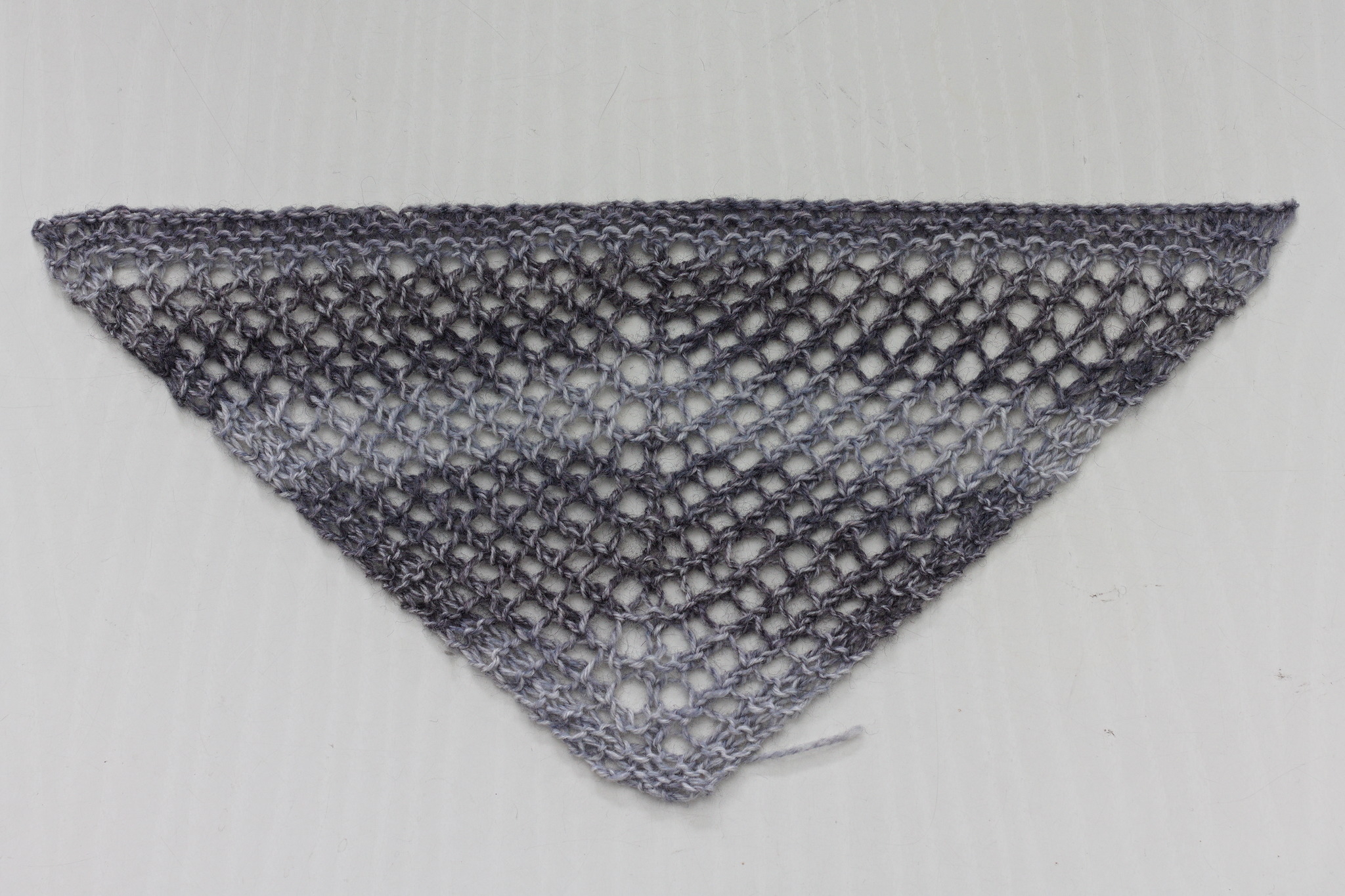 The top edge is about 30 cm long.